MB Students Return
Aug 26, 2014 07:41AM ● By Dig Mb Staff
The beaches will be a little emptier today as Manhattan Beach kids head back to campus.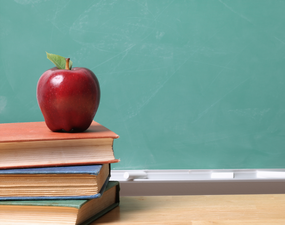 It's the first day of classes at MB's five elementaries, middle school and high school. 
MB's public schools consistently rank in the top tier statewide. Every school in the city earned a "10," the top ranking, in the most recent statewide API scores.  
Two elementaries begin the year with new principals: Dr. Toni Brown at Meadows, and Katherine Whittaker Stopp at Pennekamp. (See 
DigMB's story
 from July for more on each new principal.)
Here are links to each of the Manhattan Beach public schools:
MB Preschool
Pennekamp Elementary
Meadows Elementary
Robinson Elementary
Grand View Elementary
Pacific Elementary
MB Middle School
Mira Costa High School
The citywide 
MB Unified School District
 coordinates school funding, policies and activities. 
Many of the successes of our local schools trace back to extensive parent participation and to the additional activities, staff and instructional materials made possible by charitable donations to the 
MB Educational Foundation
.